Laus Deo Ministries Int.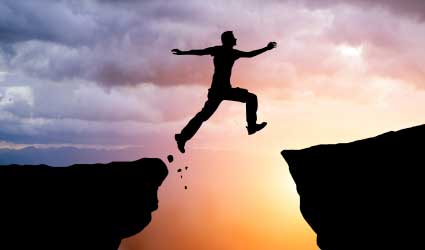 Leap of faith via Pinterest.com
Often, we think that only great faith gets things done. Only great faith, like that of Paul; the Apostle, or even the great generals of God's army (Wigglesworth, John G. Lake etc.) are what will work to accomplish results. However, Jesus said that a mustard seed of faith is all that is needed (Matthew 17:20).
A mustard seed is so tiny, yet it brings forth a giant tree.
All that God requires of us is a tiny bit of faith. We have to grow our faith in Him and His written Word, but simply a little bit of faith…
And for those who say: "But I can't see God. How must I trust?" Imagine for a moment that the building you are in is on fire. Blazing flames. Smoke. Sure death is starring you in the face. You have two choices: you can stay and…
View original post 161 more words